A journey through space!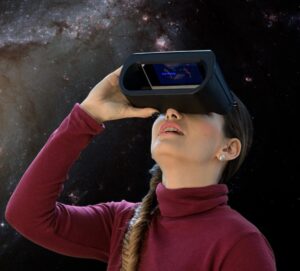 Universe2go is an interactive viewer that uses the "Augmented Reality" concept and, together with a Smartphone App, will give you the opportunity to enjoy amazing astronomy images while, at the same time, you will discover constellations, planets and deep sky objects.
You can gather all the information about the firmament, learn Greek myths about the constellations and curiosities about our Moon, you can even see the position of comets and satellites.
An useful pocket planetarium with great educational value, which can be used by adults and children over 8 years.
We want to thank Astroshop.es, which has given us a unit of Universe2go, with which, on several occasions, we have complemented an outdoor stargazing session with telescope, guiding some of our clients on a virtual journey through the cosmos.
Definitely a very valuable tool to create a link between the virtual and the real sky that we can contemplate from La Palma Island, and that can be used as a preparation before or after a stargazing tour, to continue discovering the mysteries of the Universe.
Visit Universe2go website for more information.